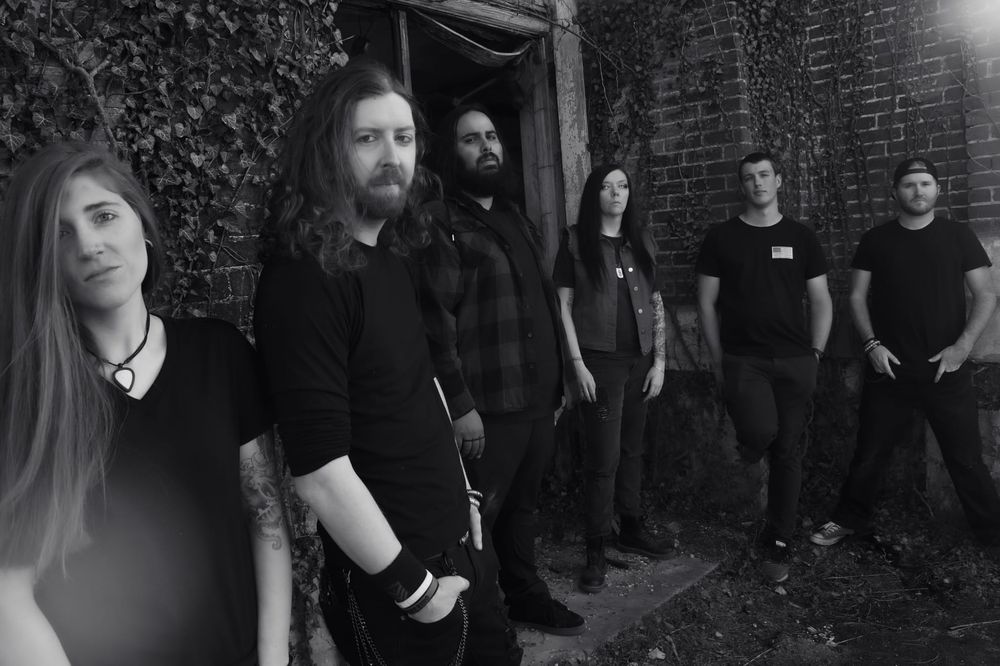 Dying Oath is a six piece, female fronted, metal/metalcore band from Southwest Virginia.  
The band has worked to create their own custom sound through blending 2000s metalcore with the modern metal sound of today while capitalizing on a female scream/male clean dynamic.
Starting from humble beginnings of a small town, Dying Oath set out to change the local music scene. Releasing only 3 singles early on, the band had no idea what lay ahead of them. Building a steady following locally in a short amount of time, based solely on their love for their fans and the music they make, they began the swift roller-coaster ride of their lives. 
Dying Oath's original music is nothing short of unique, between the edgy gut punching growls of their front woman, alongside her partner's smooth melodic cleans, to the 2000s-esque heavy metal-core riffs and chest thumping bass and drums. With influences such as Bullet for my Valentine, As I Lay Dying, In Flames, and Lamb of God, this band brings a melting pot of flavor to their music.  
Their live show is said to be very passionate as it tells their story through an energetic stage performance, and has managed to help them make a name for themselves. Early in their career, Dying Oath, in under 2 years, have played festivals with some of the top bands that inspired them from all over the world, and has motivated them even more to put in the work to take their career to the next level. 
Dying Oath has managed to snag the eyes and ears of local and national radio stations, magazines, and podcasts abroad, as well as thousands of views on their music videos. Their most recent release, End of Days, is a testament to their will to continue through all the hardships that the band has faced so far between member changes, the pandemic, and everyday life. Their friendship and love for what they do has pushed them to endure through hardship in the music industry as well as their private lives and has proven to only make them stronger as a unit.  
In the midst of writing uplifting songs about overcoming difficult times and empowerment, Dying Oath hopes to shine as a light in the darkness to make a solid connection to the very people that got them through to begin with, the fans. This band's main goal is to create music they're proud of against all odds, even if that just means playing music with their friends on the weekend. Their "Dying Oath" is to be successful in their own lives doing what they love. 
The members of Dying Oath include:  
Mindy Jackson - Co-Vocalist                
Nestor Idler - Co-Vocalist
Josh Hagee - Lead Guitar              
Ryan Endicott - Rhythm Guitar 
Sean Stafford - Drums                 
Kristen Sawyers - Bass Guitar
MUSIC VIDEO "End of Days" (2021): https://www.youtube.com/watch?v=HiZmBqTypPw
To stay updated, Follow Dying Oath on most Social Media platforms.  For a closer look and extra content,  join the Dying Oath Family group on Facebook.
www.facebook.com/dyingoath
www.instagram.com/dying_oath
www.twitter.com/dyingoath
www.youtube.com/c/dyingoath